​We at Space Executive are thrilled to announce a significant milestone in our journey - a dynamic addition to our leadership team that promises to take our UK & Europe operations to new heights. We welcome aboard our new Managing Director, Adam Manson, a seasoned professional with a wealth of experience and expertise in the industry. Adam's strategic vision and remarkable leadership qualities are set to drive our company's growth and foster innovation in the region.
​
With over a decade of experience in the executive search and recruitment industry, Adam has established himself as a visionary leader with a proven track record. Throughout his career, he has consistently demonstrated his ability to navigate the ever-changing business landscape, driving growth and success for the organisations he has worked with.
​
Adam's background and professional journey reflect a remarkable ascent from a legal background to becoming a respected figure in the industry. His passion for talent acquisition and building high-performing teams has earned him accolades from clients and peers alike. Adam's commitment to excellence, combined with his strategic acumen, makes him an ideal fit for taking Space Executive to new horizons in the UK & Europe.
​
Outside of work, Adam is a devoted family man - he has two children with his wife Natalie. Outside of work, Adam has a passion for sports; in particular Golf and Football and has in the past been a Board Member at Tottenham Hotspur Supporters' Trust.
​
​
Adam's Expertise and Industry Insight
One of the defining attributes that set Adam apart is his unparalleled expertise and industry insight. Having worked across various sectors and geographies, he possesses a deep understanding of the complexities and nuances that organisations face in talent acquisition and management.
Adam's experience enables him to identify emerging trends and opportunities, providing valuable insights to clients and stakeholders. With the business landscape evolving rapidly, having a leader who can harness these trends and translate them into actionable strategies is vital to staying ahead of the competition.
​
​
Accelerating Growth and Nurturing Talent
As Space Executive's Managing Director for UK & Europe, Adam is committed to accelerating growth in the region while nurturing our culture of excellence and collaboration within the organisation. His people-centric approach emphasises the development and empowerment of employees, recognising that a skilled and motivated team is the bedrock of success.
Furthermore, Adam's focus on innovation and adapting to the evolving needs of clients aligns perfectly with Space Executive's core values. By fostering a culture of creativity and forward-thinking, he aims to ensure that we remain at the forefront of the executive search and recruitment industry.
​
​
A Bright Future Ahead
The appointment of Adam Manson as the Managing Director of our UK & Europe operations marks an exciting chapter in Space Executive's journey. As we move forward with our sights set on the future, Space Executive is dedicated to continuing our tradition of providing top-tier executive search and recruitment solutions. We are excited to embark on this new phase of our journey with Adam at the helm.
​If you are curious to learn more about Adam, we invite you to connect with him on LinkedIn. Welcome to the team Adam, we are glad to have you on board!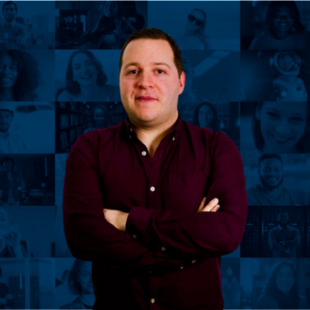 ​
​
Adam Manson, Managing Director - UK and Europe at Space Executive